LCD & Body iPhone 6s Plus Replacement.
Problem : LCD blank and body bengkok akibat terhempas.
Akak ni dtg kedai tunjuk iPhone 6s, kami cek LCD out habis but iPhone still hidup just kena tukar LCD and tukar body baru sebb body bengkok. Akak ni bernasib baik sebab bengkok body takada effect dekat board, kalau ada effect dkt board mmg kena keluar kos tinggi lah untuk baik pulih iPhone 6s plus.
Alhamdulillah selepas kami tukarkan LCD & body baru, iPhone 6s plus akak ni nampak macam baru beli. Tersenyum lebar akak kita ni, so next time hati-hati ya.
Terima kasih kerana percayakan service kami.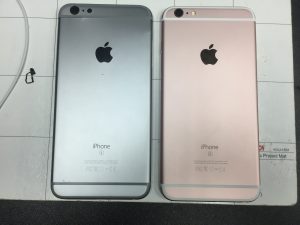 Ada masalah seperti di atas?
Jumpa kami.
MRFIX Johor Bahru
No 34-01 Jalan Padi Emas
1/7 Uda Business Centre
Bandar Baru Uda
Johor Bahru
Landmark : Atas Kauzs sederet Dominos
Operation Hours : 11am-10pm (Monday Closed)
Direct Whatsapp : www.wasap.my/601111931141